Welkome to the website of Duo Albarus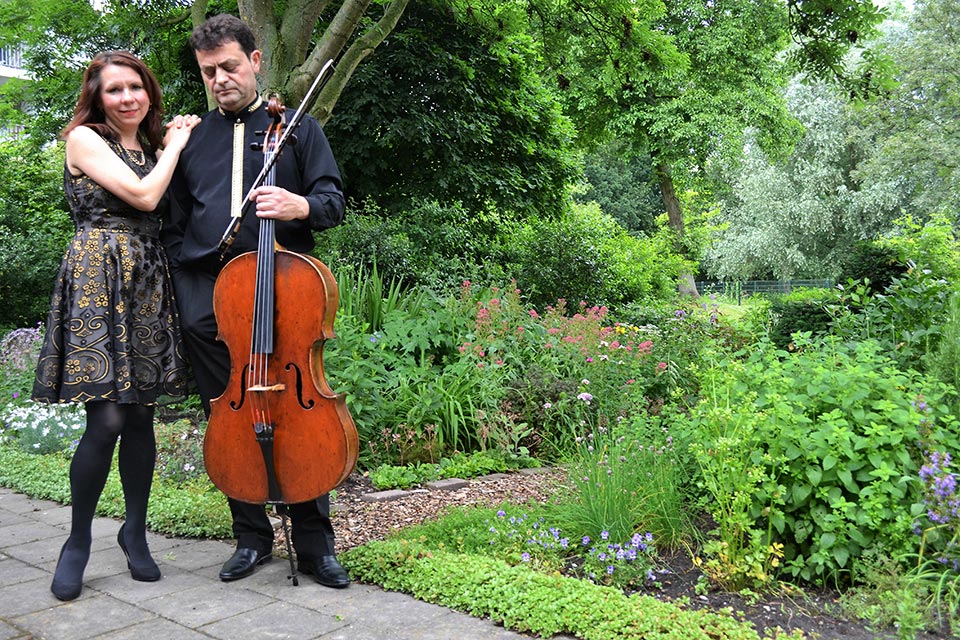 Chello and piano together since 1995
Martin Grudaj, cello and Elena Malinova, piano, have been playing together since 1995. The studied together, first in Groningen and afterwards in The Hague en they received enthousiastic respons on their duo playing from their teachers
During their studies they have started giving concerts. First in Groningen and environment, but now they play all around The Netherlands, and also in Germany and France. In 2006 Martin and Elena made ther début in the Concertgebouw in Amsterdam, where they play Bruch, Rachmaninov and Beethoven.
Music fromt he early Romanticism
The name Albarus was chosen because Martin is from Albanian origin and Elena comes from Russia. Together they have build a wide repertoire with almost all famous cello sonatas, but also with smaller pieces of salon music.
Their repertoire consists mainly of music from German and Russian composers from the early Romanticism up to the time of today.